A Legacy to Empower and Inspire...
Events

August 26, 2020 --

1

00th Anniversary of women getting the right to vote nationally.


CONTACT US

if you would like to help brainstorm, plan and/or participate in one of the important upcoming dates in celebration of the Woman's Suffrage Movement!

2018 Off Year Elections: "Year of the Woman"
Did Not Disappoint

Elizabeth Cady Stanton would be proud!
More women ran in statewide and national elections than ever before.

Over 100 women will be representing districts in the U.S. House

Women were elected Governors in 4 states

Two Native American women elected to Congress for the 1st time

Two Muslim American women also elected as firsts

The first openly lesbian woman joins the House

In 7 Governor's races, 4 states flipped to women governors

NYS will have the youngest women ever elected to the House-Alexandria Ocasio-Cortez, 29
Powered by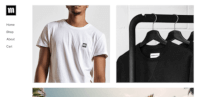 Create your own unique website with customizable templates.